Fire In Kato Polemidia
September, 05, 2018
Limassol, Cyprus
Scroll to the right for more →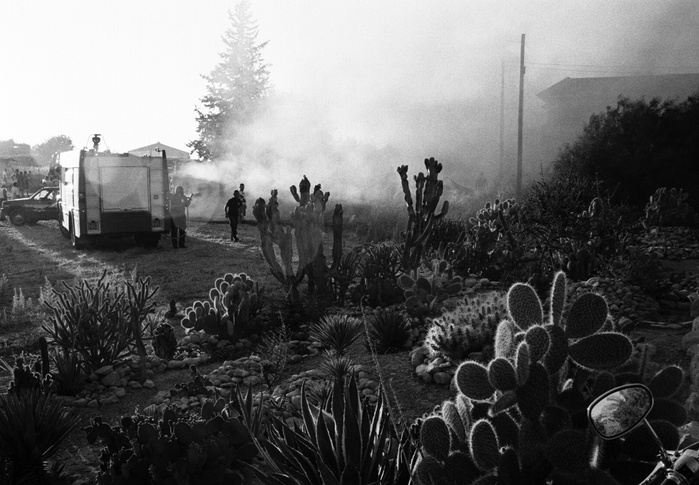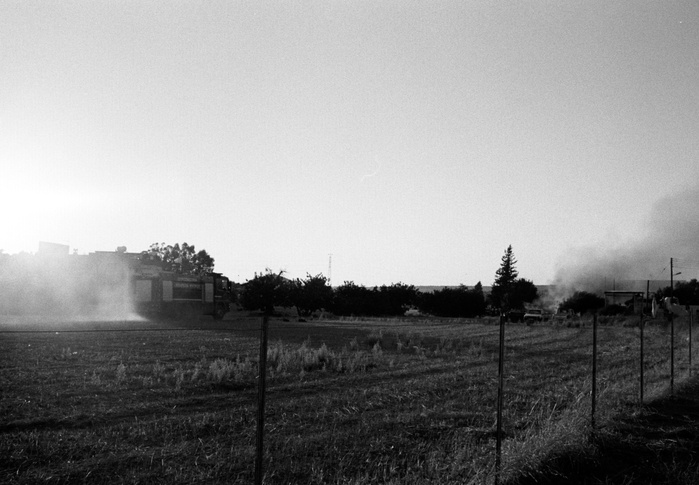 The fire has started on a field on the west from a built area and then was brought by the wind to the yard full of old cars and scrap metal.

The fire was almost localized when I've come there, but the fire team was still in a huge tension making everything to not let it ignite again and save the house. They didn't know if some of these cars still have fuel in tanks.
At least two cisterns were used to provide water to the fire brigade besides available water supply in the area and a lot of volunteers who were running around with any available means to not let the fire go closer to their houses.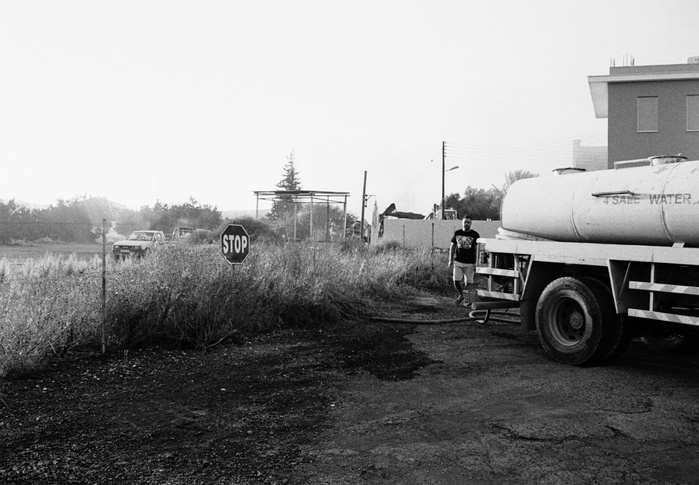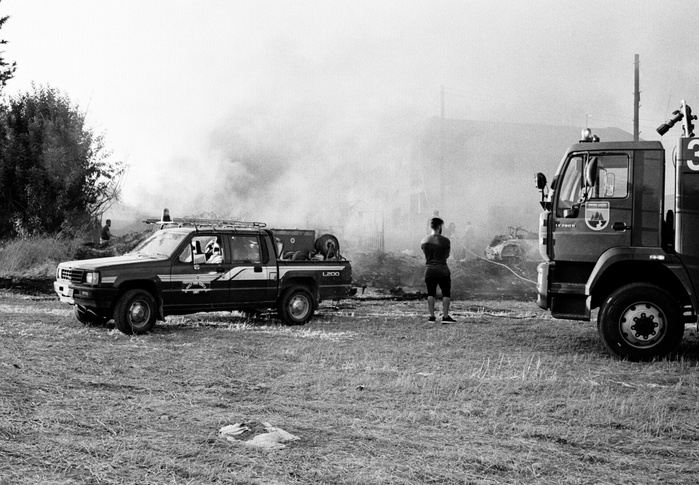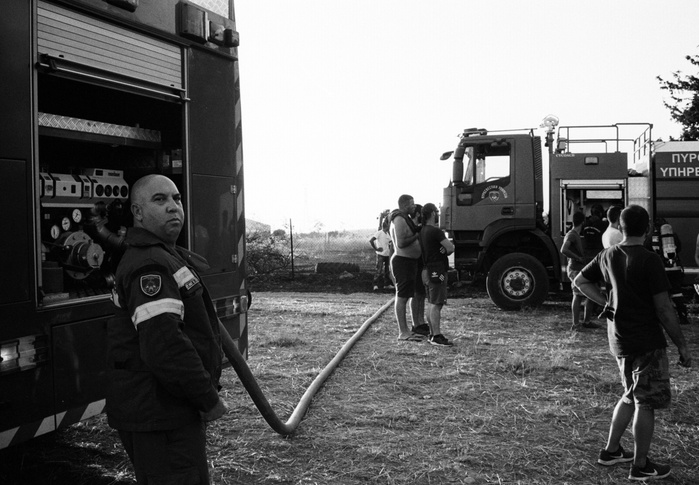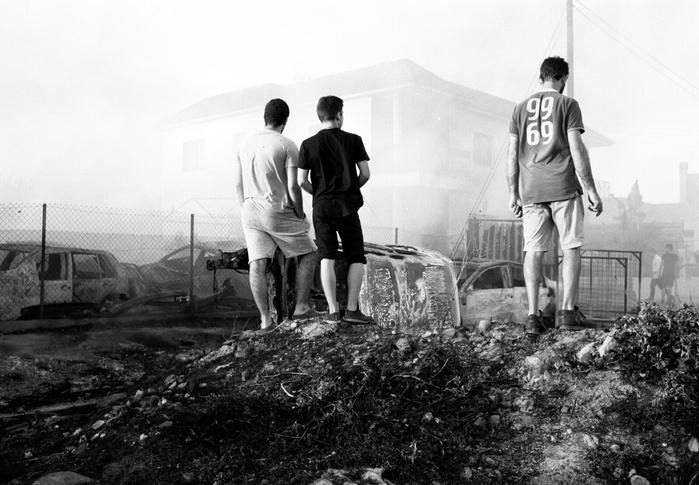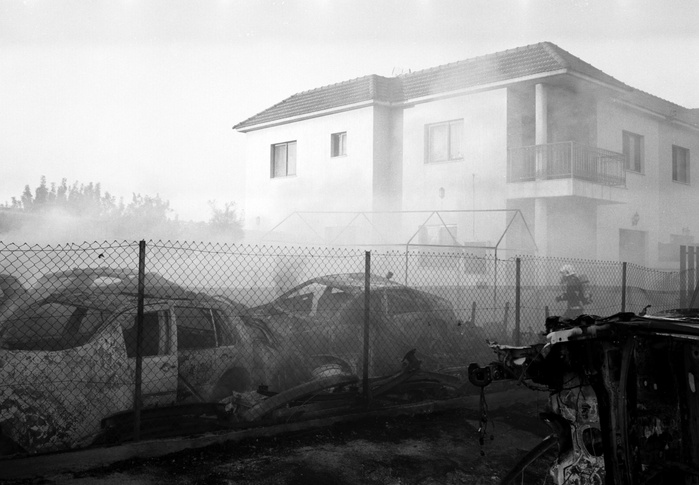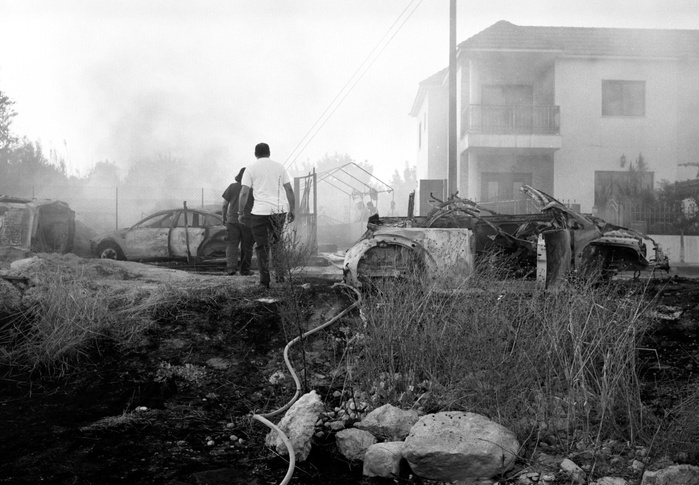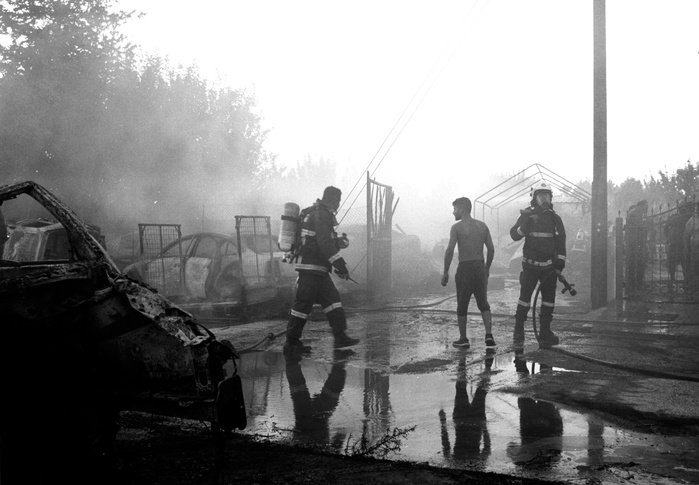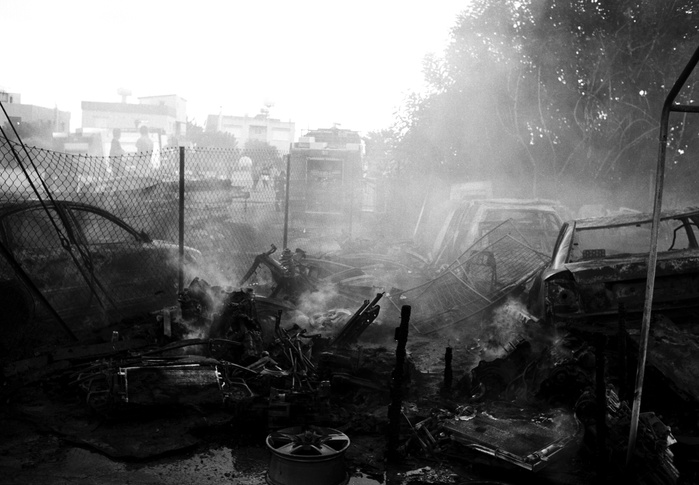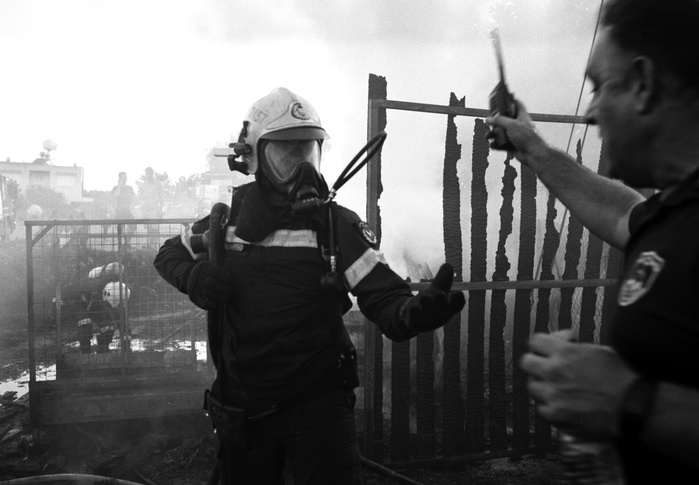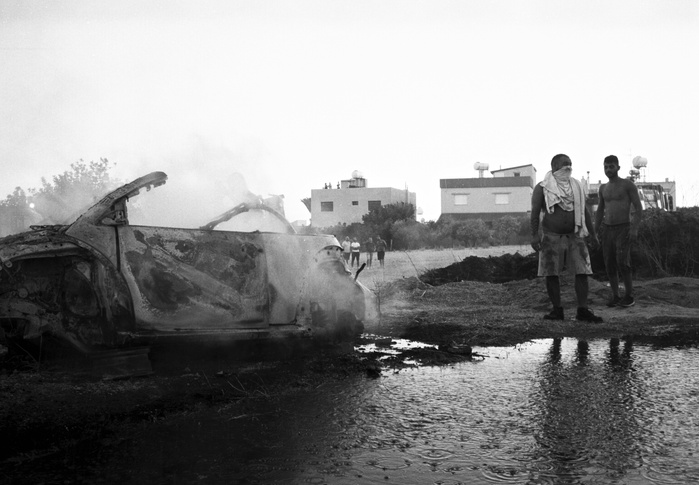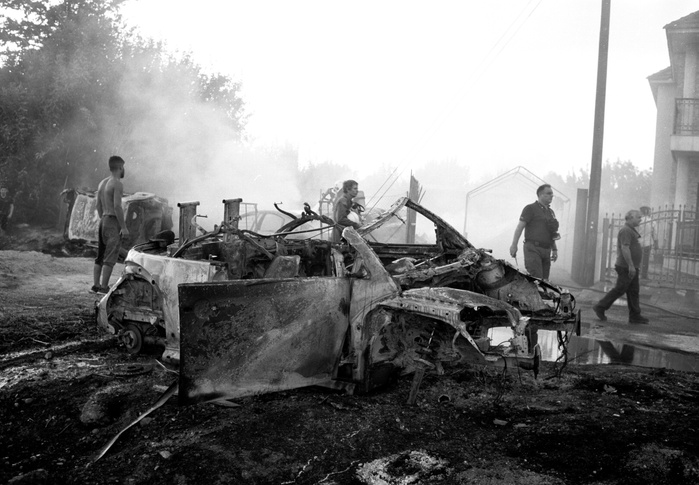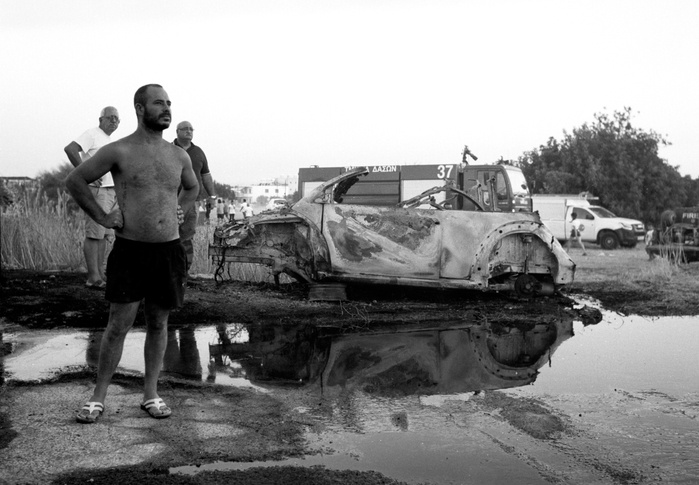 Kato Polemidia mayor Nicos Anastasiou talking to a volunteer.
© Max Zhiltsov
Any use of material is possible with personal permission and author reference with an active link to this website.